Finally, I fulfilled my dream and realized my womenswear collection "Woman in Black". The idea was born with the fact that I wanted to create basic pattern blocks for women's clothing. And as some time ago in the store "Holland & Sherry" I ordered 10 meters of awesome silk fabric, all in black. I was thinking where to use it? I decided I could start by creating a little collection to myself, to refresh my wardrobe. The black colour suits me very well. To make it more alive, I bought also a little bit of lace, chiffon and tulle, so that work on a collection could begin.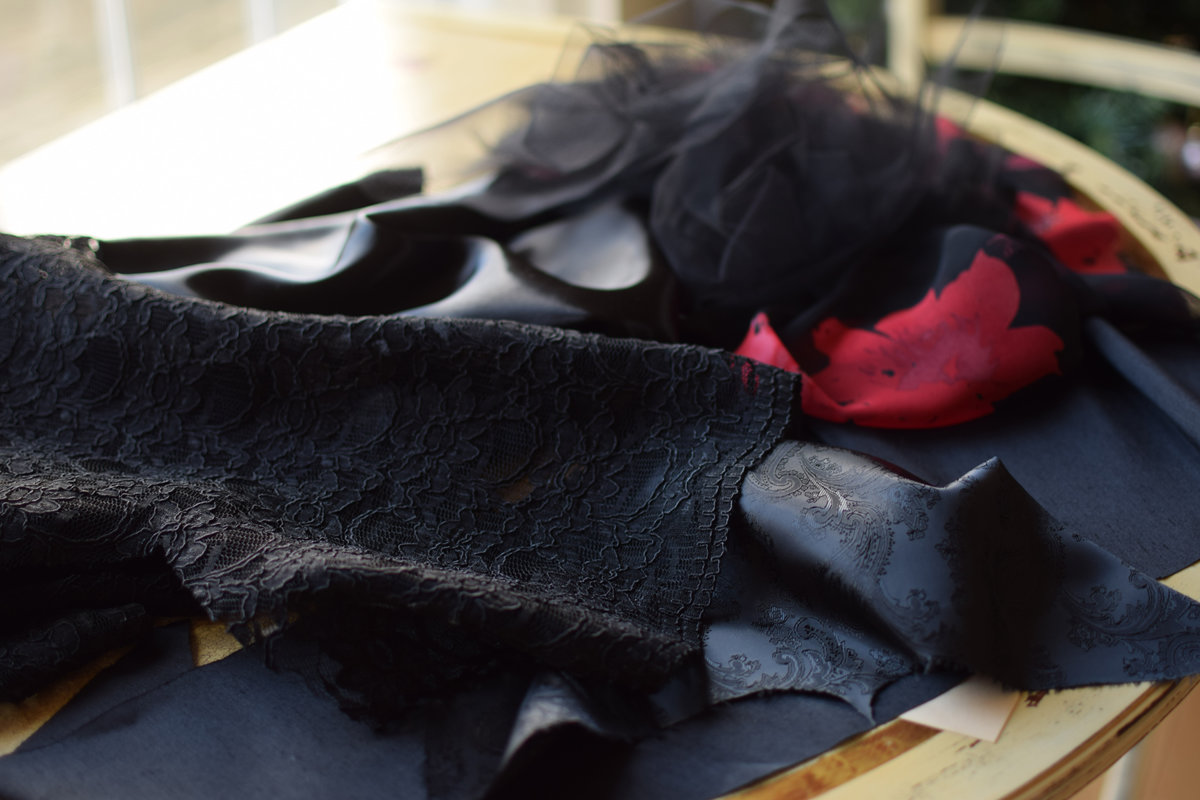 First of all – about the style. And luckily related to this subject, I didn't need to think at all, as I am a big fan of classical and a little romantic style. So I decided to build a silhouette of businesswoman with a little touch of a romanticist.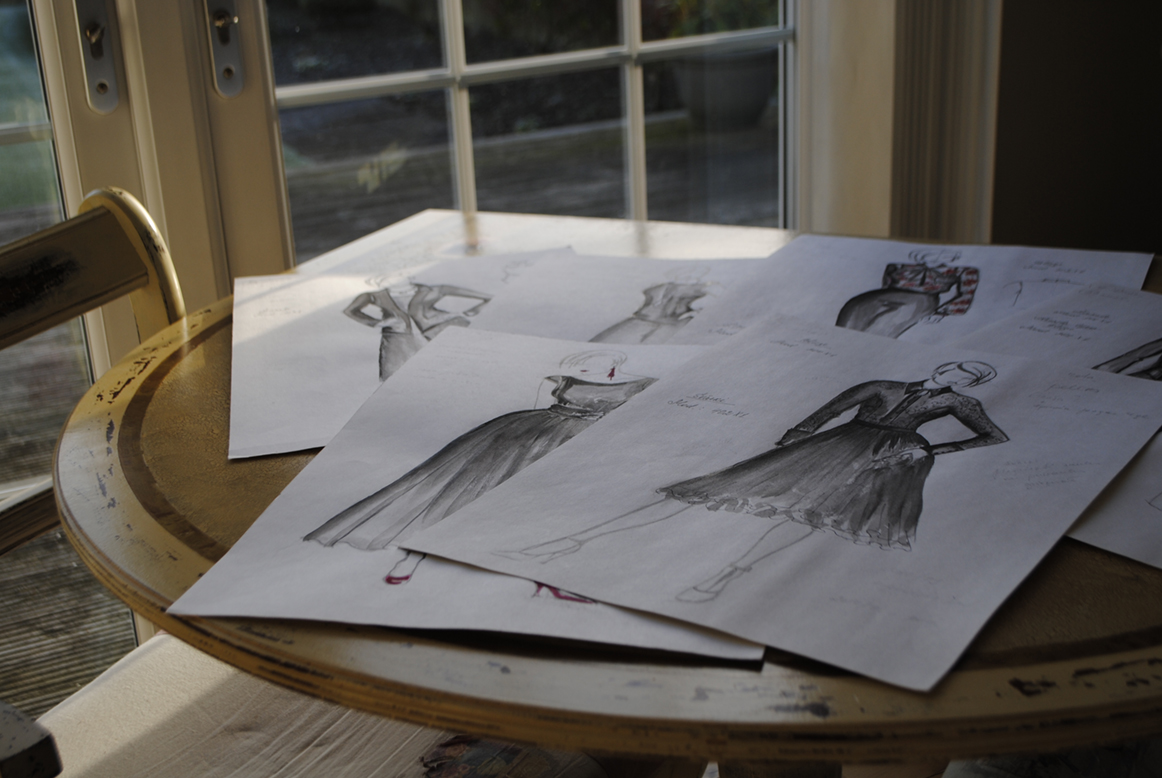 The work of a designer usually begins with the expression of ideas in a sketch, that converts to paper configurations. People who are unfamiliar with this business often do not have any idea how complicated is the process of clothes making. From an idea to a finished product, the way is quite complicated and requires a lot of time. First of all, the basic construction is being created with correspondence to certain body measurements, and then follows the modelling part, according to the chosen design sketch.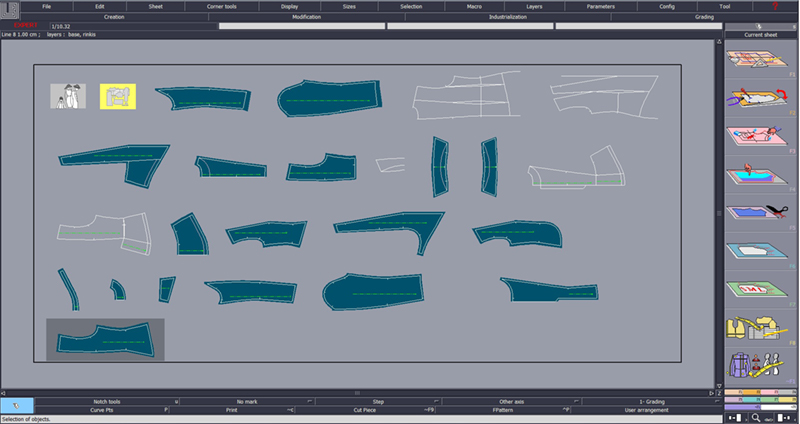 For the pattern construction, I chose to use Lectra program. It is a modern CAD (computer-aided design) program that can build base designs and models, and easily make changes to the workflow. Also, you can print necessary program files and transfer them electronically to any part of the world.
When chosen patterns are crafted and tested, by sewing some trials, the easiest work begins - matching and stitching. Of course, sewing may also be a problem because the chosen fabric can behave differently, and then you have to look for another solution or deviate from the original ideas.
During the whole process, of great importance, are those people who are around us and help to carry the desired process to the end. After all, this project became teamwork. So I want to thank my family publicly.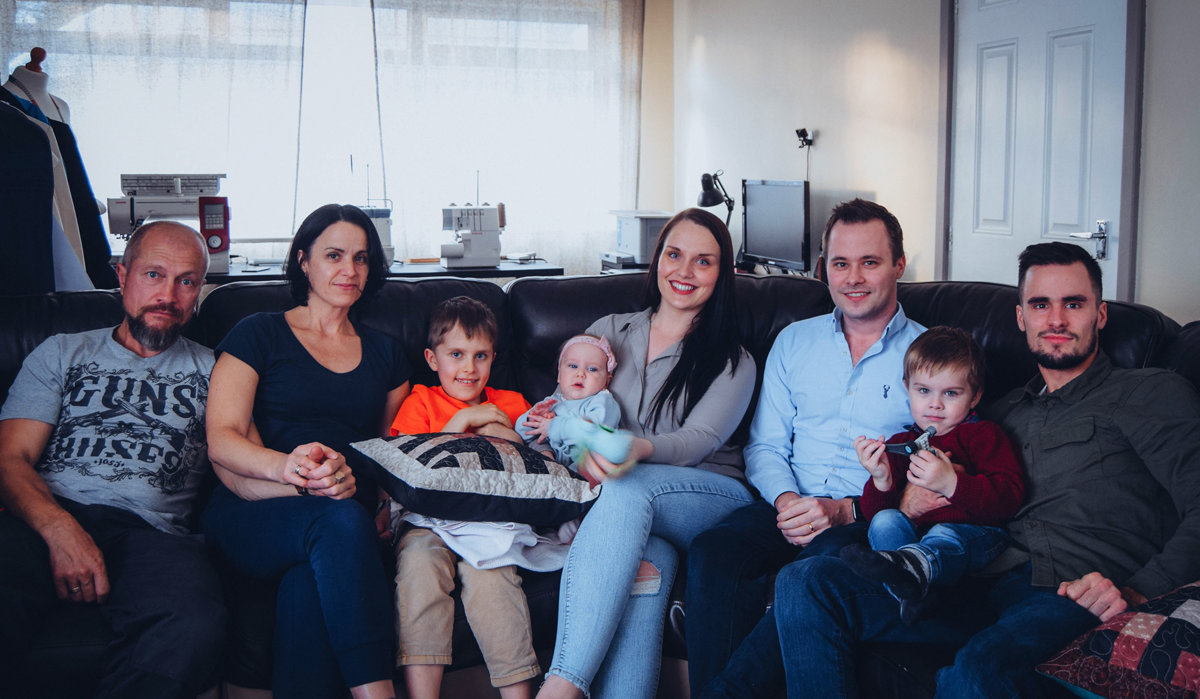 HUGE THANKS to my husband Dins for mental and financial support.
Thank you to my son Silvestr for the photo session.
Gratitude also my daughter-in-law Marika's ideas and manicure.
And of course, I am also very grateful to the hairdressing salon TheSalonHair & Beauty Condorrat Cumbernauld for a stylish haircut.
Also, I would like to thank Anita and Anete for the beautiful jewellery made by the Harmonize Yourself Design studio in Latvia. The jewellery was made specifically for this collection. They were thoroughly crafted by clever and hardcore Latvian girls' hands of stones who give their message and protection to the wearer.

You can see the collection "Woman in Black" on my Facebook business page SBetjane's clothing design studio, as well as in the section My jobs / Woman in Black of the website.